Judge rejects effort by transgender lawmaker to overturn House censure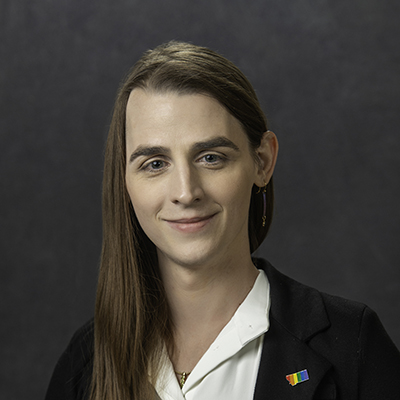 A Helena District Court Judge has rejected an attempt by Rep. Zooey Zephyr to be allowed to return to the House floor. The ruling by Judge Mike Menahan came in repose to a motion from lawyers for the state of Montana that asked the judge to reject Zephyr's request to return. Menahn said he didn't have the authority to overrule the legislature.
Menahan served two terms in the legislature as a Democrat from Helena before being elected as a District Court Judge in 2012. In his order, Menahan stated, "Plaintiffs' requested relief would require this Court to interfere with legislative authority in a manner that exceeds this Court's authority."
Representative Zooey Zephyr, a first-term Democrat from Missoula, identifies as a progressive, bisexual trans woman. Zephyr has made headlines for using bombastic rhetoric during the 2023 Legislative season.
During the floor debate over SB 99 Zephyr told fellow lawmakers, "The only thing I will say is, if you vote yes on this bill and yes on these amendments, I hope the next time there's an invocation when you bow your heads in prayer, you see the blood on your hand."
After being informed that such rhetoric violated House rules on decorum, Zephyr refused to apologize and was censured by the House. The House voted 68-32 to bar Zephyr from the House floor but Zephyr was allowed to vote remotely and continue to participate in Committees.
The ACLU of Montana and two private law firms filed a lawsuit on behalf of Rep. Zooey Zephyr and four constituents, alleging that House Speaker Matt Regier and House Sergeant at Arms Brad Murfitt violated their constitutional rights to free speech and equal protection under the law. The suit asked that the punishment of Zephyr to be reversed.
In his ruling, Judge Mike Menahan, criticized the proposed remedies, stating that the plaintiffs were unlikely to prevail on the substantive aspects of their case and that the recommended intervention would constitute a violation of the separation of powers.
Zephyr posted a statement on Twitter, expressing displeasure with the ruling, stating "The court's decision not to reinstate me undermines the democratic principles our country was founded on."
Speaker of the House Regier and Attorney General Austin Knudsen both lauded Menahan's ruling.
"The Montana courts have recognized that the Judicial Branch has no power to revise or overrule the power expressly held by the Montana State Legislature to conduct its business.," Regier said.
"Today's decision is a win for the rule of law and the separation of powers enshrined in our Constitution," Attorney General Knudsen said.
According to reporting from the Associated Press, Zephyr's attorneys are considering an appeal of the rule.
By: Politics406 Staff