Daines sews up support to lead Senate GOP campaign arm in 2024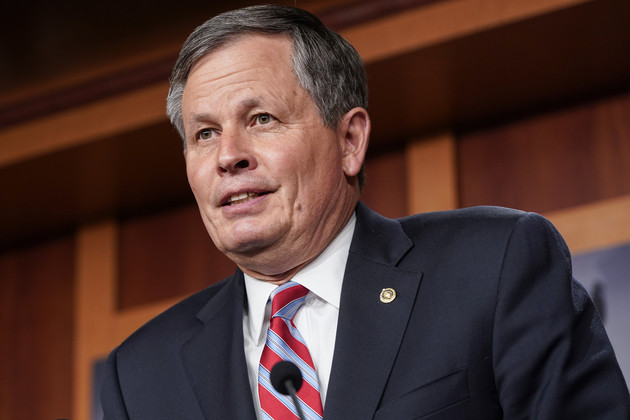 Montana Sen. Steve Daines is aiming to lead the GOP's campaign arm for the 2024 campaign, which will put him in the unusual position of trying to topple his own state's senior senator.
The second-term Daines confirmed in an interview that he's interested in chairing the National Republican Senatorial Committee during the next election cycle. That assignment would put him in charge of winning Senate races in red-leaning states like Ohio, West Virginia and, yes, Montana, where Sen. Jon Tester (D-Mont.) may run for re-election. And Daines seems to be locking up his colleagues' support for the job.