Trump drives massive turnout in primaries despite token opposition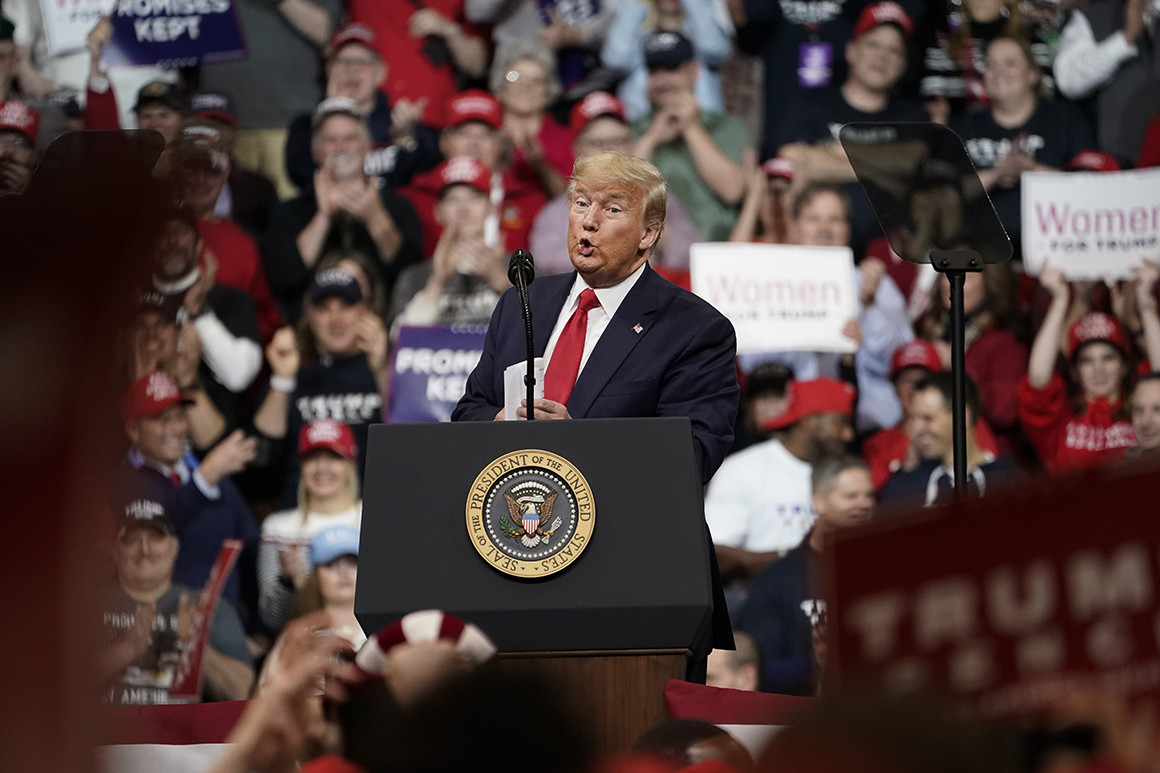 President Donald Trump doesn't have much of a primary fight on his hands — but Republican voters are nevertheless turning out in droves for him, a warning sign for Democrats in November.
The massive turnout is a reflection of organic enthusiasm among conservatives and a sophisticated effort by Trump's campaign to rev up its get-out-the-vote machine ahead of the general election. Trump and Vice President Mike Pence traveled to Iowa and New Hampshire ahead of voting, and the campaign flooded the two states with high-profile surrogates and launched a Facebook advertising blitz reminding supporters to cast ballots.