'Squad' Ally Calls Sinema, Manchin 'White Nationalists'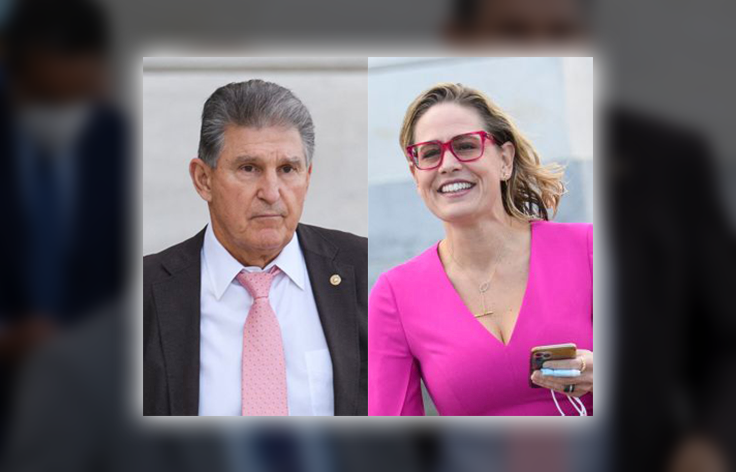 Rep. Mondaire Jones (D., N.Y.), an ally of the far-left "Squad," on Thursday called Democratic senators Joe Manchin (W.Va.) and Kyrsten Sinema (Ariz.) "white nationalists" for voting to keep the filibuster.
"Yesterday, on the Senate floor, white nationalists used the Jim Crow filibuster to block voting rights legislation," Jones said on the House floor.
Democrats' voting bills collapsed on Wednesday after Sinema and Manchin, along with all 50 Senate Republicans, voted against changing the chamber's rules to allow the bills to pass with fewer votes than needed.