Political Practices: Billings Rep. Jessica Karjala violated campaign finance regulations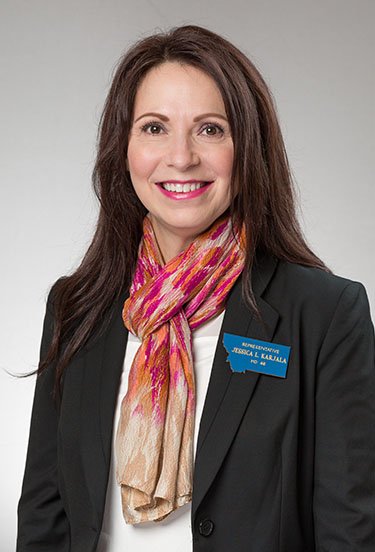 Helena – The Commissioner of Political Practices has ruled that Democrat State Representative Jessica Karjala of Billings violated campaign finance regulations during her 2016 campaign.
In the 13-page ruling, Commissioner of Political Practices Jeff Mangan found that Karjala failed to properly report more than $14,000 in debts owed by her campaign and that she failed to fully disclose 47 contributions the campaign received totaling nearly $5,000.
In a separate ruling Mangan found that a political committee, Neighbors for Responsible Legislators, run by Karen Jarussi of Billings, also violated campaign finance regulations in its efforts to aid Karjala's 2016 campaign.
Karen Jarussi is the wife of Gene Jarussi, a Billings lawyer and longtime Democrat activist. Mr Jarussi is currently serving as a Special Attorney General prosecuting cases on behalf of the Commissioner of Political Practices office. Earlier this year, 34 legislators sent a letter to Commissioner Jeff Mangan calling for Jarrui's removal citing his activism on behalf of Democrat campaigns and a 2017 campaign finance complaint filed against him.
The Commissioner of Political Practices office has referred both the Karjala and Neighbors for Responsible Legislators cases to the Lewis & Clark County Attorney's office for prosecution. If the County Attorney's office chooses not to prosecute, the Commissioner can settle the case with fines or prosecute the case in district court.
By: Politics406 Staff