In wake of sexual harassment scandal Bullock heads back to Iowa, hires staff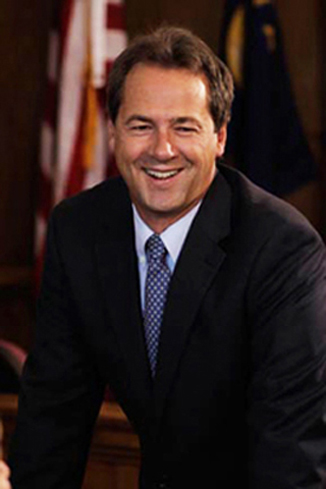 Helena – Democrat Governor Steve Bullock is planning to make his sixth trip to campaign in Iowa. In recent weeks, Mr. Bullock has been plagued by the revelation that he helped hide a former top aide's sexual harassment.
According the Associated Press, Mr. Bullock's Big Sky Values PAC has hired Megan Simpson to serve as his organizing director in Iowa. Many observers believe this is a sign that he might be closer to making an official announcement about his 2020 Presidential plans.
Mr. Bullock has been under increased scrutiny since it was revealed that he helped hide the sexual harassment firing of a former top political aide, Kevin O'Brien. In January, it was discovered that Mr. O'Brien had been fired from his post as Deputy Chief of Staff by New York City Mayor Bill de Blasio for sexual harassment. National media outlets later found out that Mr. O'Brien had previously been fired over similar allegations while working at the Democratic Governors Association for Mr. Bullock and that Bullock failed to warn de Blasio of the aide's history.
Mr. Bullock doesn't plan to make announcement on his 2020 plans until after the Montana Legislative session wraps up in April.
By: Politics 406