Committee post brings defense industry dollars to Tester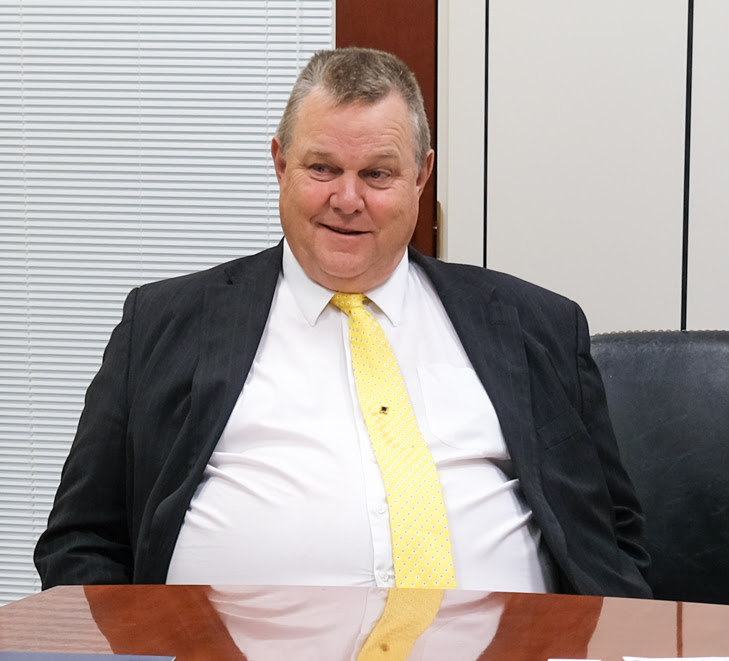 As Democrat Jon Tester campaign in 2006 he focused his  attacks on incumbent Conrad Burns' close ties to lobbying and committed himself to a rigorous ethics standard.
As Jon Tester seeks reelection for a potentially decisive fourth term that could determine Senate control, he finds himself adopting a practice he once criticized his opponent for: accepting campaign contributions from lobbyists and corporate executives. Simultaneously, Tester is actively involved in shaping a government spending package that allocates billions of dollars for these industries.
Following his appointment as chair of the Senate Defense Appropriations subcommittee in 2021, Jon Tester amassed a sum of campaign contributions exceeding $160,000 from individuals and committees associated with the defense industry. Notably, during a specific period last year, Tester's campaign received a collective contribution of nearly $50,000 from 49 executives and lobbyists affiliated with Lockheed Martin, none of whom had previously donated to the senator.
During that period, senators were actively involved in the development of an extensive $858 billion military package. Meanwhile, the Defense Department made a belated request for an additional $1.4 billion to support its F-35 fighter jet program. This request arose due to cost overruns incurred by Lockheed, the aircraft manufacturer, attributed to inflationary factors and the impact of the pandemic. Without the supplementary funding, the fate of previously authorized planes hung in the balance, with the risk of potential cancellations. Additionally, Lockheed Martin sought to finalize a multi-year agreement with the Defense Department for the subsequent phase of its flagship fighter jet project.
Tester's subcommittee successfully pushed the additionally funding requested by Lockheed Martiin.
As Democrats in recent campaign cycles have encountered demands to decline contributions from corporate political action committees, Jon Tester finds himself in a delicate position. While he faces the pressure of seeking reelection, his home state of Montana presents a potentially formidable race. Tester's has used his persona small town origin to largely avoid questions about this ideology and voting record which has enabled him to navigate the state's progressively conservative trajectory and maintain his political standing
The senator's campaign presents his fundraising accomplishments, amounting to $8 million since 2021, as a testament to a "grassroots effort" driven by the support of Montanans. However, it is important to note that Tester has also garnered over $1 million in contributions from various industry groups. These include representatives from the financial sector, pharmaceutical corporations, defense contractors, as well as boutique lobbying firms.
Previous instances have revealed the presence of business interests among Jon Tester's campaign donors. In 2018, when he participated in a bipartisan coalition of senators aiming to loosen bank regulations, Tester engaged in discussions with executives from notable financial institutions such as Bank of America, Citigroup, Discover, Wells Fargo, and numerous Montana-based banks. Consequently, he received a total of $302,770 in campaign contributions from the banking industry during that year.
By: Politics406 staff