Burgum: Net neutral goal set off $25 billion 'cascade' of interest in North Dakota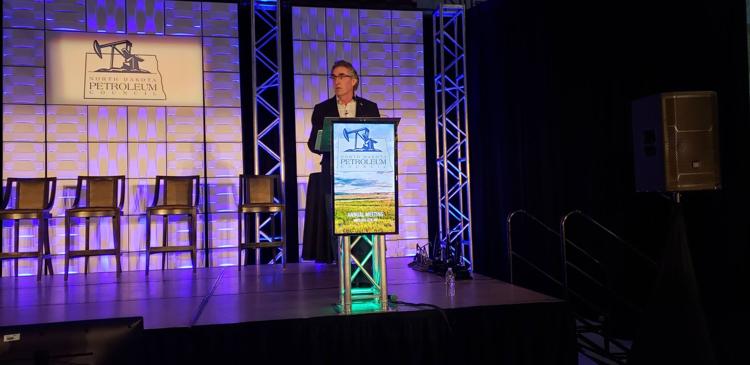 Gov. Burgum's net-zero challenge to industry during the Williston Basin Petroleum Conference raised eyebrows — and maybe even a few hackles — back in May.
It did something else, too, though. It has attracted what Burgum described as a multibillion dollar "cascade" of global investment interest.
"Our announcement that we made in May at the Petroleum Conference about getting to carbon neutral by 2030, without regulation, and without mandates but with innovation, has set off a cascade of interest from investors from around the world who then saw that as the calling card that we do have the geologic ability here to store other people's carbon," Burgum told the oil and gas industry during the North Dakota Petroleum Council's annual meeting.