Some Horrendous Crimes Deserve the Death Penalty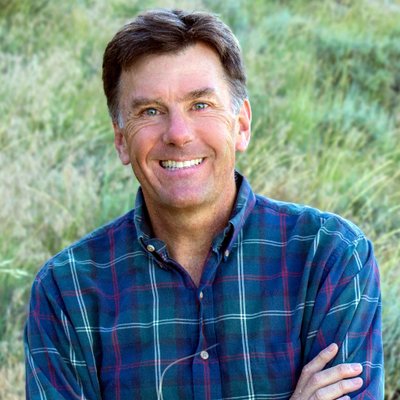 As a Montana District Court Judge for 22 years, I've seen the best and worst of humanity. I presided over trials involving rapes, murders, child abuse, drug trafficking, and everything in between. My time on the bench taught me that compassion and punishment often go hand in hand.
In certain severe situations, the threat of capital punishment is a useful tool for prosecutors to ensure criminals answer for their crimes. And, when the occasion warrants it, the death penalty is the only suitable punishment for the worst crimes against humanity.
For too long, lax immigration policies have threatened our American way of life, and while many refuse to admit it, the threat has come to Montana. Over a year ago, I penned an "Ask the Judge" article that outlined just how widespread these outside threats have become. In Yellowstone County alone, there are between 300-750 identified members in 25 different gangs – including the well-known MS-13 Gang that has its origins outside of the United States. These gangs exist across our great state, unfortunately.
The connection between foreign gangs and foreign drugs is no coincidence. I spoke with the Task Force Commander of the High Intensity Drug Trafficking Area Program on May 10th and learned some distressing information:
99% of meth in Montana is from Mexico;
Meth on the streets today is 97-98% pure;
Meth costs $700-900/pound in Mexico and sells for $7,000-10,000/pound in Montana; and
Meth is rampant across the state and is at the root of most DFS crime and cases from thefts (to pay for meth) to officer involved shootings.
These gangs efficiently bring drugs into our communities, which has led to a 500 percent increase in methamphetamine crimes in Montana since 2010. These cartels don't just bring drugs, they bring brutal crime. Trafficking leads to assaults, kidnapping, theft, rape, and murder. Heinous criminals like this deserve the most severe punishment available, whether they come from abroad or from our own state.
The murder of Broadwater County Sheriff Deputy Mason Moore is the perfect example of why we have the death penalty in Montana. Last May, Deputy Moore was shot multiple times, execution style, by two assailants.
While the Attorney General and local county attorney rightly seek justice for Mason Moore's friends and loved ones, Matt Rosendale has made clear he strongly opposes giving both cop killers and illegal alien murderers the death penalty.
Rosendale spent the vast majority of his life on the east coast in Maryland, and this is yet another example of how his values are simply out-of-step with our state. While in the legislature, he led the charge to repeal Montana's death penalty law. Montanans deserve a U.S. Senator who will stand up for our beliefs, not a professional politician who tries to impose his Maryland values upon us as he seeks his fifth office in eight years.
The death penalty should be used only in extraordinary circumstances, but it should be available when horrendous deeds are committed. Mason Moore's family, and the families of thousands of Americans who've lost loved ones to senseless violence, are left reeling from cold-blooded murder. But Matt Rosendale thinks those responsible shouldn't face the death penalty. As your next U.S. Senator, I will fight for justice on their behalf and on behalf of all of those who have lost loved ones to senseless acts of murder.
Russ Fagg is a Billings native, a retired 22-year District Court Judge, and a Republican candidate for US Senate.