Republicans Delivered On The Policies We Promised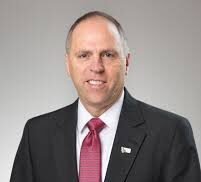 In a recent op-ed published in several newspapers, Montana Democrat minority leaders claimed "the harm done by a Republican super-majority drunk on power will continue to be felt for a long time." The Democrat leaders should remember that it was Montana voters who gave Republicans a super-majority in the legislature, and for good reason.
Montana Democrats still don't understand that a strong majority of Montanans do not support their woke liberal policies. Montanans also know that talk is cheap. While the Democrat leaders claim their priority was to cut taxes for Montana working families and provide property tax relief, only two Democrats out of 48 actually voted to provide Montana families $2,500 in income tax rebates and over $1,000 in property tax rebates. These rebates will be coming to Montana residents in the fall of 2023 and 2024 thanks to Republican legislators and our Republican governor.
Instead of tax relief, Montana Democrats focused on their woke liberal agenda of drag queen story time at your local school or library, pushing puberty blockers and transgender surgery on young kids, and opposing energy projects to advance their Green New Deal dream.
While Democrats wailed about commonsense Republican bills to protect our families, children, and way of life from a woke, liberal, out-of-touch agenda, here's a short list of just some of the policies Republican lawmakers were busy passing:
Further reducing income tax rates, exempting small business owners from business equipment taxes, requiring large out-of-state corporations to pay their fair share of taxes, requiring transparency on local property tax increases;
Providing funding to maintain and repair our state and local roads, funding schools at higher levels, providing incentives to raise starting teacher pay, providing better health insurance options for school employees, providing more educational choices for students;
Implementing housing reforms to make it easier to build duplexes and other workforce housing, setting up community investment plans and money for affordable housing, accelerating subdivision review processes to increase housing supply;
Ensuring election integrity, protecting life, expanding day care options, protecting data and facial recognition privacy, continuing to protect Second Amendment rights, protecting free speech; providing better access to health care and prescription medications;
Applying ethics laws to judges, passing tough-on-crime laws, prohibiting local governments from impeding connections to natural gas and from banning petroleum fuel powered equipment, improving public access to public lands, and protecting our agricultural land and critical infrastructure from intrusion by foreign adversaries.
The above list is only a fraction of the bills that the elected Republican super-majority passed.
Democrat legislative leaders want you to think little was done during this recently concluded legislative session to distract from their own failures and out-of-touch ideologies. Yet the bills successfully passed by Republican lawmakers show how much we accomplished even while having to spend time pushing back on the liberal woke agenda Democrats are trying to impose on Montana.
Republicans delivered on the policies we promised, and we'll continue to do so.
By: Senator Greg Hertz (R-Polson)