Randy Chamberlin is the right choice for SD 32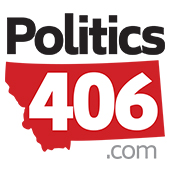 When our Constitution was written US Senators were not elected by popular vote.  Rather they were selected by the State Legislators.  Many states did not hold elections for President either, instead selecting Electors through a legislative process.  Whatever benefits accrued to the citizenry through the Constitutional Amendments which altered the orginal practices there was a negative result, which may not have been intended.
This negative result was refocusing the attention of citizens away from the representatives they were closest to-their State Representatives, Senators and their US Congressmen-toward representatives they had far less  influence over and opportunity to interact with-US Senators and Presidents.  If we still knew that those who we elected locally to serve in Helena would be responsible to send our Senators to Washington we would take our State Representative elections much more seriously and we would research those candidates diligently in order to make informed decisions. Mostly we look for an R or a D and vote accordingly.
It would be better were it not that way.  Those we send to Helena will affect our lives  greatly and they are the persons we are most likely to be able to actually influence and communicate with.  Generally our State House and Senate members have published phone numbers and often answer the phone themselves. As a citizen I am more likely to have an awareness of events of local or state interest  and be able to express my concern directly to the person who may be able to affect the situation.
My research has led me to support Randy Chamberlin for State Senate District 32 (West Bozeman, Four Corners to West Yellowstone).  Randy is a succesful builder, businessman, father and husband with strong ties to, and deep involvement in, community affairs.  He is hard working, intelligent and open to hearing the views of others. He has built many affordable housing units in the area and, as the owner of Montana Steel Industries, has created a thriving organization dedicated to creating high paying jobs while providing quality, budget conscious structural building components. As a strong conservative Randy will always emphasize the common sense interests of Montanans while he serves with the legislature to develop the best paths forward for our state. He will listen to all the members of his district and represent our views in Helena. And as Montana makes wise and considered decisions we will have a great influence on our nation.
We should send Randy Chamberlin to Helena and join with him in making our voices heard to the benefit of all Montanans.
By:  Paul & Brooke Trey, Gallatin Gateway