One year later, Billings Rep. Jessica Karjala still facing fines for campaign violations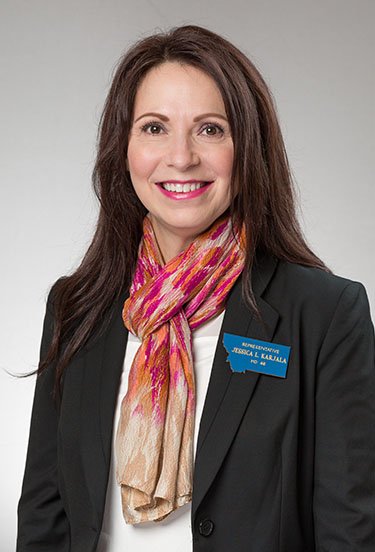 Helena – More than one year later a campaign finance case against Billings Democrat Jessica Karjala is still unresolved. Rep. Karjala is facing steep fines for campaign finance violations she committed during her 2016 campaign.
In April 2018, Commissioner of Political Practices Jeff Mangan issued a 13-page ruling that found Karjala failed to properly report more than $14,000 in debts owed by her campaign and that she failed to fully disclose 47 contributions the campaign received totaling nearly $5,000.
In a separate ruling in April 2018, Mangan found that a political committee, Neighbors for Responsible Legislators, run by Karen Jarussi of Billings, also violated campaign finance regulations in its efforts to aid Karjala's 2016 campaign. Mrs. Jarussi settled with Magan's office, admitting to the violations and agreeing to pay a fine in September 2018.
Karen Jarussi is the wife of Gene Jarussi, a Billings lawyer and longtime Democrat activist. Mr Jarussi is currently serving as a Special Attorney General prosecuting cases on behalf of the Commissioner of Political Practices office. Mr. Jarussi came under fire in 2018 when 34 legislators sent a letter to Commissioner Jeff Mangan calling for Jarussi's removal citing his activism on behalf of Democrat campaigns.
State law allows for fines of up to 3 times the amount of the violation, meaning that Karjala could be facing of over $60,000. It is unclear when the parties expect the complaint to be resolved.
By: Politics 406 staff