Kathleen Williams brings Solutions Tour to Polson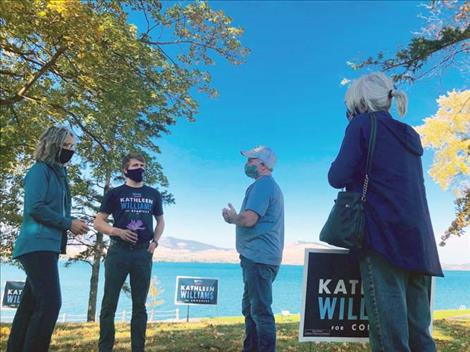 POLSON – Democrat Kathleen Williams, a candidate for the state's lone seat in the U.S. House of Representatives, spoke to about 45 people at Sacajawea Park in Polson last Monday as part of her statewide Solutions Tour. She's in a close race against Montana State Auditor Matt Rosendale for the seat, soon to be vacated by Rep. Greg Gianforte, who is running for governor.
Williams told the crowd her team has tallied about 78,000 miles crisscrossing Montana during her campaign. Her stop in Polson was part of her 2,000-mile, six-day, 26-town Solutions Tour.