Dark Money Juggernaut Gets Behind Steve Bullock, Who's Long Derided Influence of Hidden Money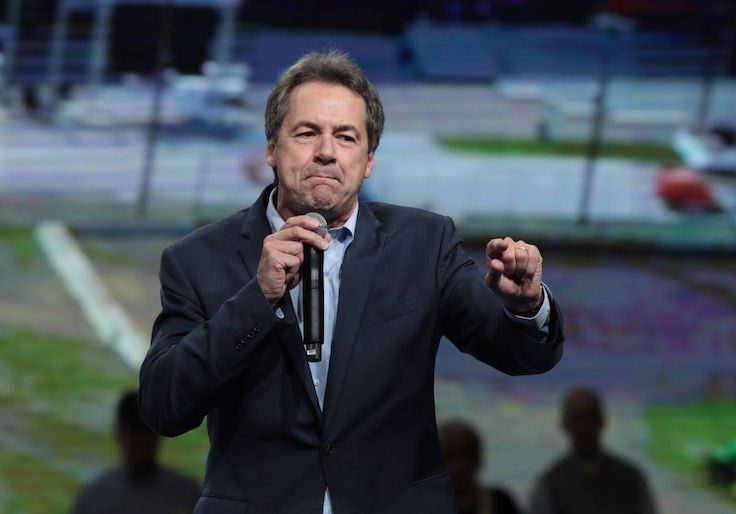 Montana governor Steve Bullock has spent his entire political career saying he wants to remove dark money from politics. Now running for the U.S. Senate, Bullock is receiving help from one of the largest liberal dark money networks in America.  
Protect Our Care, a shadowy group that attacks Republicans on health care issues, announced Thursday it is spending $250,000 to support Bullock. The money will buy television ads hitting Bullock's opponent, Sen. Steve Daines (R.), on his health care record amid coronavirus fears. Protect Our Care is part of a dark money juggernaut used by some of the wealthiest donors in the Democratic Party. Bullock has expressed aggressive opposition to the influence of such entities in the past.