Senate Blocks President Trump's Controversial Nominee To The Federal Reserve Board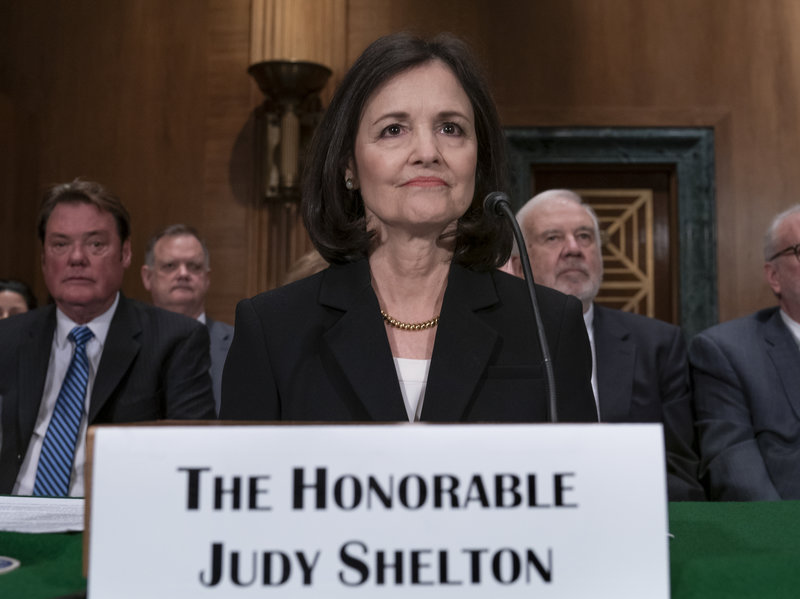 Judy Shelton's nomination as a member of the Federal Reserve Board is stalled.
The Senate failed to advance President Trump's controversial pick to the powerful central bank on Tuesday after Republicans Mitt Romney of Utah and Susan Collins of Maine joined the Senate's Democrats in blocking Shelton's appointment.
The 47-50 vote also came as Sens. Rick Scott, R-Fla., and Chuck Grassley, R-Iowa, both supporters of Shelton, were absent from the chamber and unable to vote. They are at home because of exposure to the coronavirus.