New study shows decline in legislative civility in Idaho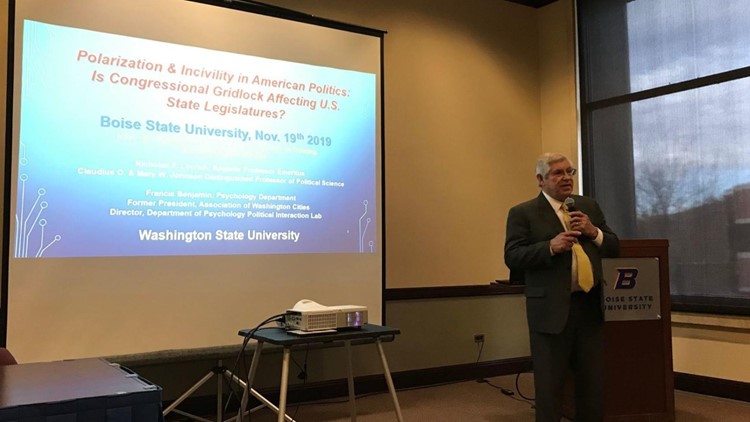 BOISE, Idaho — Civility has declined at the Idaho Legislature, but not as much as in other states or in Washington, D.C., according to a new study released Tuesday at Boise State University.
The Idaho Press reports BSU researchers joined those from 10 other universities around the nation in the study, which was led by Washington State University and funded by the National Institute for Civil Discourse and WSU. It surveyed more than 1,300 lobbyists who work in state legislatures in all 50 states, and followed up on a survey three years earlier of legislators themselves.