McCarthy endorses Cheney foe in Wyoming GOP primary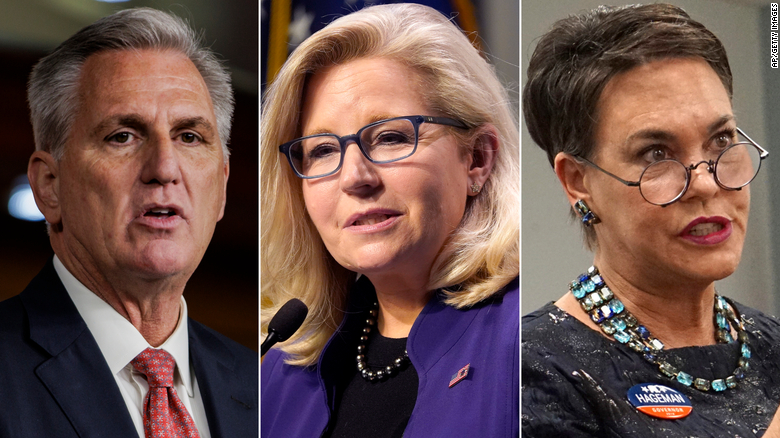 House Minority Leader Kevin McCarthy has endorsed Harriet Hageman, the Trump-backed opponent of incumbent Rep. Liz Cheney of Wyoming — a rare endorsement from leadership in a divisive GOP primary, and one that marks the culmination of a simmering feud between the two powerful Republicans battling over the future of their party.
The tension between the two began in the wake of the January 6, 2021, insurrection at the US Capitol when Cheney called for her party to move on from former President Donald Trump 
and voted to impeach him
, while McCarthy chose to cozy up to the former President. Cheney's criticism of Trump led to his backers in the House to successfully push for her to be removed from her position as the chairwoman of the GOP Conference. It was a move McCarthy initially resisted, but ultimately backed.