CNN to host presidential town halls with Steve Bullock, Bill de Blasio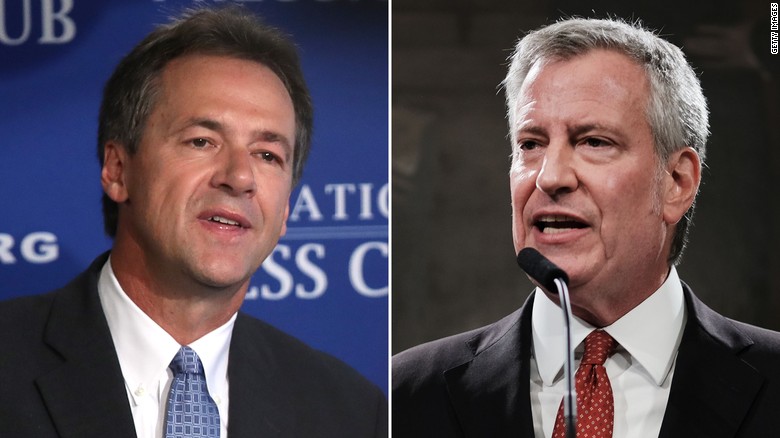 (CNN)CNN will host town halls with Democratic presidential candidates Montana Gov. Steve Bullock and New York Mayor Bill de Blasio on Aug. 25, the network announced Friday.
CNN's Alisyn Camerota will moderate the town hall with Bullock at 6 p.m. ET. CNN's Ana Cabrera will host the town hall with de Blasio at 7 p.m. ET. Both events will be broadcast live from New York.
CNN is reaching out to Democratic voters in the region, asking them to submit questions for the candidates.
Both candidates 
announced
 their presidential 
campaigns
 in May and are relative long shots in the 2020 field.