A debt deal twist is shifting Congress' shutdown gameplan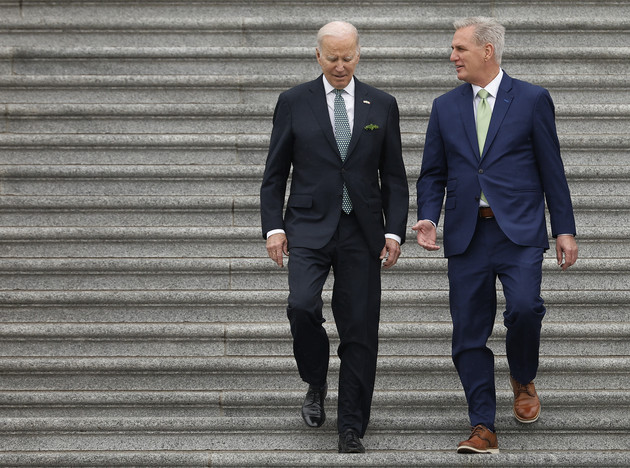 It's only June, and already Congress is threatening to ruin New Year's Eve.
With just over three months until the next shutdown deadline, the two parties are nowhere near a bipartisan deal to fund the government by the start of the new fiscal year. So top lawmakers are predicting that Congress will revert back to its worn-out habit: punting until the holiday season. It's a classic forcing mechanism when members are particularly eager to escape the Capitol dome.
READ THE FULL STORY: https://www.politico.com/news/2023/06/26/congress-spending-shutdown-mccarthy-biden-00103346